Promotional Info
Bio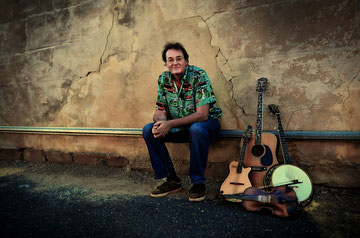 Mel emerged from the vibrant Canadian folk scene in the 1980's and set sail for Australia infusing into him a musical tapestry of influences such as Celtic, Blues Folk & Bluegrass.
Now settled in Victoria's North East he collaborates with many known regional bands, hosts each month an Open Mic evening  & is a part-time instrumental music teacher.
This year Mel has produced 2 CD's - a retrospective Celtic collection and a traditional Aussie collection with band "Bush Telegraph." Now awaiting his latest CD which will feature personal old time, Appalachian & Bluegrass songs and tunes.
Mel's unique vocal and multi instrumental skills will be sure to
entertain all listeners.
(Vocals, Guitar, Banjo, Fiddle, Mandolin & Tin Whistle)